Do your children enjoy geography? I know mine was a little apprehensive when I told them we would be reviewing a world geography curriculum, but once we started using Let's Go Geography, they were pleasantly surprised how much fun it can be.
Let's Go Geography is best for grades K-4th, but we adapted it to be used for our 8th grader as well. Giving him little extra reading assignments to go along with what we were studying made it more of a challenge for him. I feel both of my children are enjoying it.
We were given one year of the three-year curriculum to review and so far, I am loving how it works. The picture above is the suggested 3-year plan for you to study with your children. We have completed the first 5 lessons and it has been a wonderful experience. I haven't had one complaint. I was happy to learn that a teacher can use the curriculum with one or more students. That makes it much easier if you would like to use it for a co-op class.
Each lesson begins with a section called "Are you ready?" This section explains a little bit about the region you are going to be studying.
Each lesson consists of 6 chapters that include:
Chapter 1 - Map It: In this chapter you print a map, color what you are told to color, label areas and bodies of water, and explore the map.

Chapter 2 - The Flag: You will print and color the flag, and cut and paste onto the correct continent map. You can also place your flag into your Passport (available here as you scroll down the page:https://www.letsgogeography.com/find-out-more/) if you have chosen to use it for your lessons.

Chapter 3 - The Music: Here you will learn the anthem of the country you're studying.

Chapter 4 - Let's Explore: This section lets you explore the region you are learning about.

Chapter 5 - Create: In this chapter, you will do a fun coloring page and some great activities.

Chapter 6 - Printables: This is where you find any printables you will need for your lesson.
There are links throughout the online curriculum that you can use for your lessons. My children loved to follow the links in the "Let's Explore" chapters. They enjoyed getting a quick tour of the country or region they were learning about. It was very informative and allowed them to see for themselves what the country or region looked like and gave them a look at the people who live there. We had a lot of fun exploring.
I can say that this geography curriculum is unlike any we have done before in the past. We will continue to use it throughout our school year and will be purchasing year 2 and 3. I couldn't believe how much fun my children were having as we studied each lesson. I like how you can either follow the lesson plan or you can adapt it to study certain areas you are interested in. It can be used alongside other classes or lessons. This is a wonderful homeschooling resource!
If you would like to learn more about Let's Go Geography, I would encourage you to visit their website or their social media pages:
If you like reading reviews from other homeschooling families, you can find some great ones for this product here ⇓⇓⇓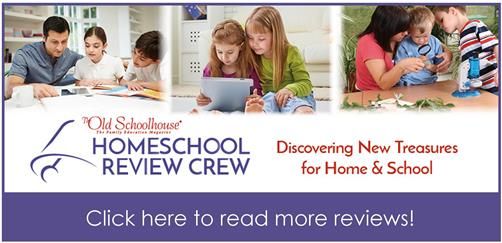 Have a blessed day!!!!