I have always enjoyed speaking in front of people, but most of my children get quite frightened to do so. I think they lack confidence in their speaking abilities and a couple of them do have small speech issues. When we were given the opportunity to receive and review Forbrain from Sound for Life LTD, I was excited to see how it would help my kids to become better speakers and more focused.
Forbrain is a headset that when worn will help you hear your own voice with more clarity and more quickly than without it. It does this by blocking out sounds around you while you use it, and as the headphones sit on the two bones beside your outer ears, this stimulates the nerves to help with hearing and comprehension. It was created to help children and adults improve speech, focus, and memory. It is for ages 4 and up and can be worn for up to 20 minutes at a time, 3 times a day.
Our son Josh has attention problems. He has trouble focusing on one task especially if the task does not interest him. During the review time, I had him wear the headsets every day when reading his history lessons aloud. We saw a significant change in his grades. He went from getting mediocre grades on his tests to almost perfect scores. After seeing him progress in his ability to memorize his historical facts, we decided to have him use them as he worked on scripture memorization as well, and we saw improvement in this class almost immediately.
I asked him what he thought of the headphones and he said that they helped him to stay focused on what he was reading. I asked him what he liked and disliked about the Forbrain and he said he loved them except they were a little large for his little ears. He is 12 but is small build. He said they hurt his ears a little when worn for more than a few minutes and he had a hard time keeping them where they are supposed to be worn. Other than that he was quite pleased with how they worked.
Our older son Ryan is 17 and has trouble with speaking in front of others. He hates reading aloud and gets very frustrated when he has to talk to a group. He also has a tendency to speak loudly even in a quiet room. He doesn't have hearing issues, but being a middle child he has always felt he had to speak up to be heard over all his siblings. Now that his older siblings have moved out we are finding he is in a habit of still speaking with a loud voice. We were hoping that this headset would help him in these two areas and we were not disappointed.
He loved the way they helped him hear how loudly he was speaking and are helping him to retrain his brain to speak more softly. He has also been using them to practice reading aloud and it is helping him become more confident in this area. I asked him what he thought of the headphones and he said they were a great fit for him and that he will continue using them as he prepares for upcoming interviews and speaking in public.
I was very impressed with this product. They are made of durable material and I feel they will last for quite a long time. We will be trying them with our daughter soon as she struggles with reading aloud also. If you have a child or know of an adult who has issues with focus, memorization, or speech, I would suggest trying Forbrain. It may help them in ways you never thought possible.
Would you like to learn more about this resource? I encourage you to check out their website and their social media pages listed below:
We also have more reviews of this product over here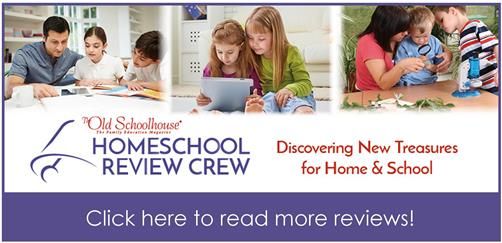 Come on over and check them out!
Have a wonderful week!